Match Report ~ Round 7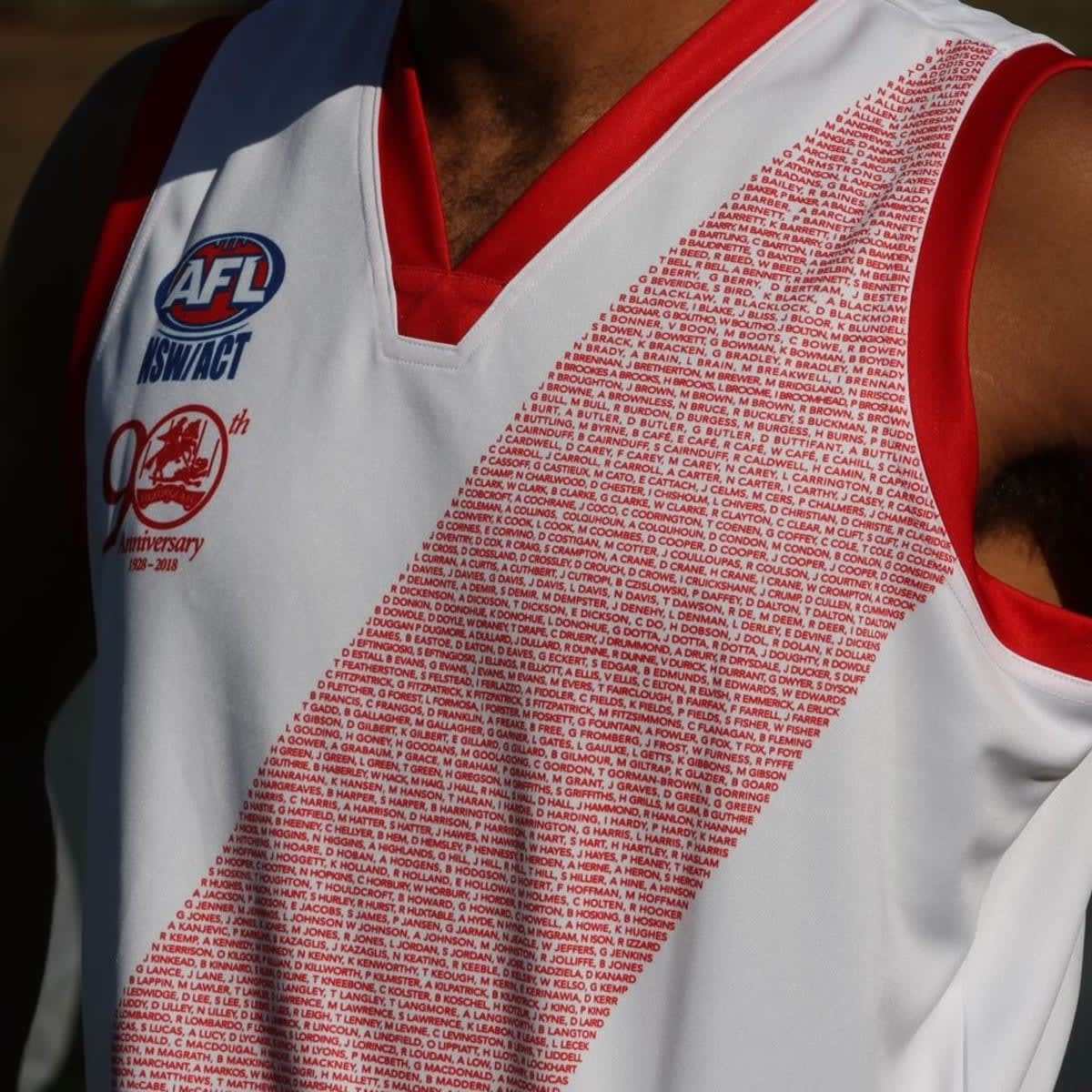 Women's Div 3
Round 7 saw our Div 3 team head back out along the M5 to take on Campbelltown at Monarch Oval. After last week's loss we were all pretty keen to get a win on the board to seal our spot in the top 4 and to give ourselves a good chance of playing finals.
We welcomed Sandy back for her first game of the 2020 season and we had some players from the Div 2 team join us; we were pumped. Campbelltown clearly had their sights set on a win as well and came out hard in the first quarter. Our backline soon found themselves under the pump and there was no change for the remainder of the game. We no sooner got the ball out of their forward line and it was back in there again.
Kiona came up against her old team and she didn't hold back, she went in for some hard tackles and played a great game in the midfield.
Our midfielders and forwards all played a really strong game but unfortunately Campbelltown were beating us to the ball and when they had it they were moving it very quickly up the ground and converting on the score board.
Not once did we give up, we gave it our all right up until the final siren.
Special thank you to Chantelle as the runner, Brad our umpire and to Kaylee's Dad who was the goal umpire.
Congratulations to Sammi who was awarded the player of the game this week from one of our sponsors – Beauty on bonds.
Best on Ground: Sammi Cosstick, Georgia Prestwidge, Alex Diakos, Kaitlyn Beccaris, Amanda Davis, Kiona Keyte
Women's Div 2
Coming off the back of a great win last week, we went into this game with high spirits. The grand final rematch against Parra is the game we have been looking forward to all season.
We came out firing from the first bounce and held parra down our end for most of the quarter. Lauren & Lilli started us off on the board with two cracking goals that had us all celebrating. It was tough out there in the heat, especially for our forwards as we were flooded with parra defenders the whole game.
Our defence from the midfielders and the backs was incredible, not letting the ball make its way down into their 50. Hannah & Maddi were a strong force in the mids as usual, making some great clearances and putting on hard hits.
Scarlett and Mon both snuck goals in with a few minutes to spare in the 2nd quarter which put us at 27-0 going into half time.
Nicole Betts had an amazing debut game getting plenty of touches and being a stand out in our forwards. Special mention to Audrey & Kelsey who also made their debut for div 2!
We kept Parra scoreless the entire game with our tough defence to finish off with a 53-0 win !!
With two rounds left until the semis, our game structure is looking fierce and we are ready to defend our spot at the top of the table
Men's Div 1
The boys made the long, long journey out to Richmond to take on Nor West, hoping to bounce back after 3 straight losses. After beating this side in round 1 we knew we'd have a chance.
The game started pretty evenly with both sides playing some good footy. We went in down at the first break but right in the contest.
The second quarter saw Nor West take control kicking a few quick goals to have a handy buffer at the main break.
In the third quarter it was much of the same with our boys struggling to play a full 20 minutes of a quarter without having a lapse for 5 minutes.
In the last quarter though the Dragons showed great fight to reduce the final margin but unfortunately we were too far behind. The game was soured a touch by some of the actions of our opposition in the final quarter but to the credit of our boys they did not stoop to that level and continued to play footy instead.
Big shoutout to everyone who made the long trip out there, especially to Hugh Africa and Ethan James from the under 19's, both played great games also!
Two home games to finish the season to come, hopefully a win!
Premier Division Reserves
A beautiful sunny day blanketed Trumper Oval this Saturday. Its located in a serene setting surrounded by many trees & located snug in a crowded eastern suburbs. Its one of the original Sydney aussie rules grounds. But being a small ground, tactics needed to be designed to suit.
Our opposition have not won a match all year. Naturally there was an expectation a win would just happen. However, we are consistent at starting slow & wouldn't you believe it, we started slow again. The manager forgetting the warm up footballs could not be used as an excuse.
For the majority of the first quarter, they outplayed us convincingly. The opposing side scored 1.3 – 9 & whilst we clawed back to be 1.2 – 8, we looked like a side running a distant second. Our playing coach Stephen Willo Wilsen was not happy & boy, did he give us a spray. The worse quarter the boys have played all year. The team were lazy, there was a lack of talk & encouragement, constant wrong options, sloppy marking & times when the easy ball would have been more damaging, a long option attack fell away.
Just as a slow start is consistent so was the players response to the coach's disappointment. Q2 we scored three goals & one behind but more importantly, we kept them scoreless. Once we attacked them with vengeance, their play was not so impressive. Our backs Michael Milner, Aaron Fanous, Brendan Dimmer Dimevski, Donny Hoban, Maxy Jeffrey, Macauley Crossan stifled many raids & have to be congratulated. The third quarter they only let in 1 behind. The fourth quarter they were slack & allowed the opposition 1 goal & 1 behind….LOL
Our forwards found form but had to take contested marks to do it. Daniel Napper scored 4 goals as did Declan Donohue. Brad Uglow was impressive with his 2 goals, general play & surviving a clash.Fin Ritchie scored a goal, as did Shannon Randell whilst Thomas Kannan missed a few times but made up with general play along the flanks.Bailey Johnson was formidable in general play & rewarded with a goal.
Due recognition has to be given to our centres. Andrew Stelzer was all over the park & had a superb game. Harry Challan played like he was possessed & made some greats marks & incisive runs upfield. Andrew Campbell & Wyatt Horbury our rucks dominated. Anthony Markos was a power through the middle. Our playing coach Willo played by example & had one of his best games. Our coach was impressed by two U19 players Jeremy Woods whose many skilful runs upfield deceived the opposition & contests by Chris Atlagic were positive contributions to our win.
UTS battled all day but were outclassed from the second quarter.
Final Score: St George 16-19-115 def UTS 2-5-17
Best On Ground: Andrew Stelzer, Harry Challen, Jeremy Woods, Brad Uglow, Macauley Crossan, Anthony Markos
Premier Division
After a big win at home last week over the struggling Manly team, it was off to the historically footy significant Trumper Park in Paddington for our game against UTS. Like Manly, UTS have also struggled to acclimatise to the Covid19 impacted season and have found wins hard to come by. Whilst confident of bringing home the four points, the boys were reminded pre-match, of the perils of over confidence and how history has a habit of using upsets to treat teams who disrespect opponents.
Despite the lack of parking and the smallish ground, playing conditions could not have been better with brilliant sunshine and blue skies providing almost summer temps.
Nathan Coxall kicked the Dragons first goal inside the first minute, which pretty much opened the floodgates for the rest of the day. Coxy ended a great quarter with three, as did Noah Casalini. With Wil Mudge, Dave Lycakis and Ben Jones chipping in as well, the Dragons kicked 9 for the quarter and kept UTS goalless.
The second quarter was almost identical to the first, with 9 further goals applied to the scoreboard and at halftime we were up by 110 points.
The second half continued like the first, with 8 goals added in the third and 7 in the last. Tim Coenen kicked off his defensive roots and finished the game up forward with three goals, whilst Dave Lycakis had his best game of the year kicking five for the match and adding plenty of drive around the ground. Defensively St George was once again dominant, with the back six repelling UTS at every turn and setting up goals repeatedly. Significantly our on-field leadership group were really at the top of their game today and steered some of our young guns into something of a day out as well. Dan Sims, in his senior debut for St George, had plenty of quality touches whilst Kye Pfrengle and Wil Mudge were also dominant around the ground.
None of the old boy's present could recall ever leaving Trumper Park with anything close to a 200 point win, and the game was impressive for the level of team focus that was maintained throughout the match. For most of the day, players in better positions were looked for, and found with skilful ball use. Players remained focussed on defence and two way running, and pressure was applied at every contest when we didn't have the ball.
Fittingly, Wil Mudge, was this week's winner of the Old Boys Mug. This week the Mug was presented by former Dragon champions Greg Coffey and Matt Lawrance, who also provided some great insight into what it means to play senior footy at St George.
Next week we are back at home against the undefeated North Shore Bombers, in what will be our biggest test so far this season. With a few players to come back in, Coach Quinn will have a tough task at the selection table this week.
Final Scores
St George – Q1. 9.6.60 Q2. 18.11.119 Q3. 26.16.172 Q4. 33.23.221
UTS – Q1. 0.2.2 Q2. 1.3.9 Q3. 3.5.23 Q4. 3.7.25
Goalkickers – Casalini 6, Lycakis 5, T.Tegg 3, Coxall 3, Coenen 3, Jones 3, Mudge 3, Soffe 2, Wynn 2, Maher 1, Mackenzie-Hicks 1, Sims 1
Best Players – Mudge, Hodgson, Wynn, Lycakis, Mackenzie-Hicks, Jones
Our Sponsors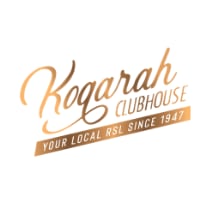 Kogarah Clubhouse
Platinum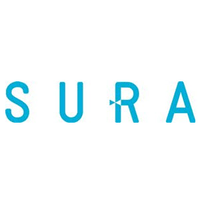 Sura
Diamond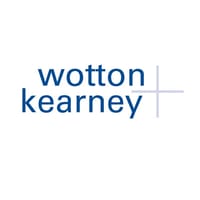 Wotton Kearney
Diamond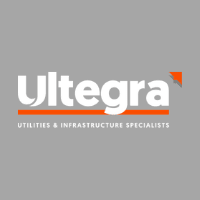 Ultegra
Diamond